Well Cleaning Services in Lehigh Valley, PA

Well Cleaning: Ensuring Safe and Clean Water in Your Lehigh Valley, PA Home
Well cleaning is an ongoing commitment that every private well owner should prioritize. Our expert services offer tailored solutions to maintain your well water system, enhance water quality, and optimize energy efficiency.
🔧 Ready for Crystal-Clear Water in Your Lehigh Valley?
From routine cleanings to tackling complex well issues, we're your go-to experts. Don't settle for less regarding your well's water quality and efficiency. Reach out to us online or dial 610-837-8226 for specialized well-cleaning services today. 🌟
Service Area: Water Cleaning in Lehigh Valley, PA, and Surrounding Areas
We proudly serve the following areas in Pennsylvania: Effort, Bangor, Nazareth, Saylorsburg, Mount Bethel, New Tripoli, Hellertown, Williams Township, Allentown, Bethlehem, Easton, Brodheadsville, Schnecksville, Quakertown, Kutztown, Pocono, Stroudsburg, Lehighton, Wind Gap, Lehigh Valley, and all surrounding areas.📍
"*" indicates required fields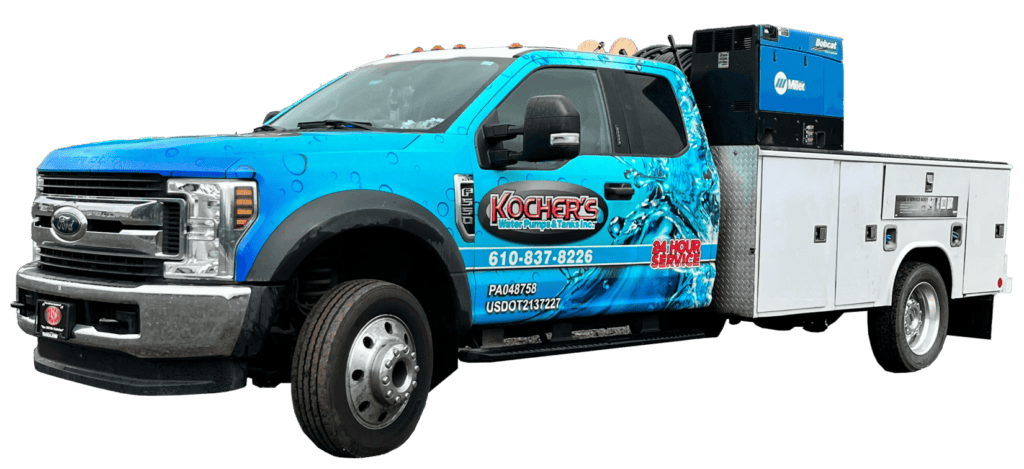 Enhance Your Water Quality with Expert Well Cleaning
Unlock the Secret to Pure Water
Ensure the health of your water with regular testing, a crucial step in identifying any chemical or biological reactions that could compromise its quality. Our well cleaning services go beyond just maintenance; they are a proactive measure to protect against contaminants like coliform bacteria and harmful minerals. Following the Environmental Protection Agency's guidelines provides you with clean water and peace of mind. Safeguard your family's health with our expert well cleaning and comprehensive water testing. Your water's purity is our top priority.
Elevate the Lifespan of Your Water System
Don't let neglect affect your water supply! Regular well cleaning is essential for your drinking water and the health of your entire water system. Through proper well maintenance, you can extend the life of your water treatment system, preventing issues like the distinctive rotten egg odor caused by bacterial growth.
Preventing Future Bacterial Growth and Ensuring Water System Longevity
Allowing accumulated organic material and inadequate cleaning to persist can lead to a breeding ground for both aerobic and anaerobic bacteria. These bacteria tend to compromise your water supply, posing risks to health and water quality.
Staying Informed with Water Level Data
Understanding the depth of your water level is crucial for effective well maintenance. As of October 31, 2023, the depth of the water level in Lehigh County is 63.54 feet below the land surface. Historical data shows that the minimum depth was 57.35 feet in 1987, and the maximum was 90.04 feet in 1971.
These data points guide us in tailoring our well cleaning services to your needs. Whether it's mechanical cleaning to manage sediment at lower levels or chemical treatments to address bacteria at higher levels, our expertise ensures your water supply remains pure and reliable. Trust us to protect your water's quality with meticulous well maintenance.
The Essential Role of Thorough Well Maintenance
As wells age, they accumulate minerals like iron and manganese and debris that can adhere to internal surfaces.
This issue often becomes apparent during routine activities like pump replacements, where a new pump might face clogging challenges from disturbed debris.
Comprehensive cleaning methods like bailing, brushing, air blowing, and especially acid washing are crucial to revive your well's efficiency and extend your water treatment system's life. These techniques clear the well of obstructions and dissolve persistent build-ups, significantly boosting the well's gallons per minute output. With these maintenance steps, you can restore your well to its original performance and safeguard against bacterial contamination.
Signs Your Well Needs Cleaning
Decreased Flow. Reducing water pressure or availability clearly indicates that your well needs attention from a qualified water well contractor.
Foul Odors and Taste. The presence of unpleasant smells or tastes in the water indicates bacterial activity and the need for immediate cleaning.
Positive Test Results. Water tests that show positive for total coliform or other bacterial activity mean it's time to disinfect the well.
Mechanical vs Chemical Cleaning Methods
Mechanical Processes: these include using pressurized air, sonic waves, and wire brushes to remove debris and sediment. Automatic cleaning is generally more cost-effective in such cases.
Chemical Cleaning: it involves using various acids and chlorine to disinfect and remove contaminants. The chemical reactions that occur during this process not only remove harmful elements but also optimize the overall water quality in your well.
Combining Both: the most effective strategy often involves a combination of mechanical and chemical methods. Consult your well contractor to determine the best approach for your system.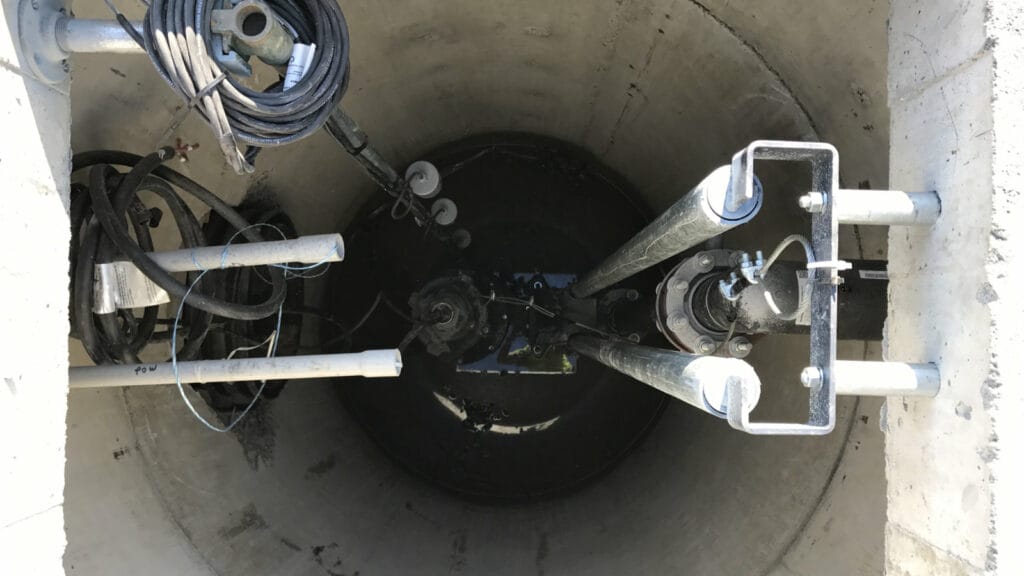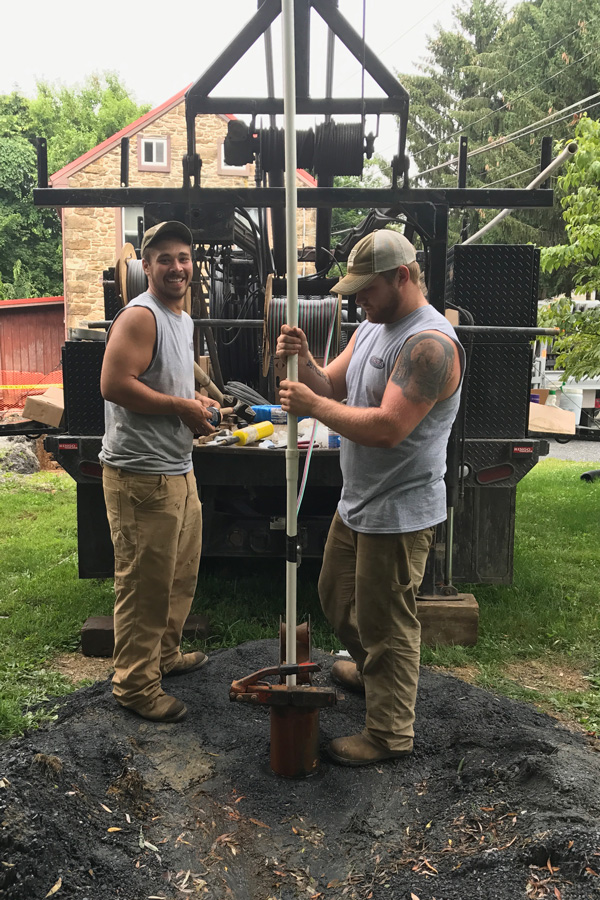 How to Choose the Right Well Contractor
Experience and Expertise
Look for contractors who have extensive experience in both mechanical and chemical cleaning methods.
Cost-Effective Solutions
A good contractor will offer solutions that are both effective and economical, helping you avoid higher electrical costs in the long run.
Local Presence and Comprehensive Services
The unique water quality challenges in different areas underscore the importance of choosing a local contractor familiar with these issues. Kocher's Water Pumps & Tanks, Inc.,a licensed contractor with license #2016, offers various services tailored to your well's specific needs. From Borehole Video and Chemical Enhancement to Well Drilling and Water Treatment, our comprehensive solutions cover every aspect of well maintenance.
Regular Inspections
To keep your well system in optimal condition, we recommend annual inspections by our professional team. These inspections include assessments for mechanical issues, corrosion, and water quality, ensuring you meet the guidelines set by the Pennsylvania Department of Conservation and Natural Resources. By opting for a local, licensed contractor like Kocher's, you're investing in the most informed and reliable service for your well.
Elevate Your Water System's Health with Kocher's
As a dedicated well owner, you know that combating such debris, aerobic bacteria, and other minerals is critical to maintaining a pristine water supply. If you're facing signs of wear or contamination, it's time for professional intervention.
🌟 Quick Insights for Well Owners 🌟
Regular Testing: Adhere to the Environmental Protection Agency's guidelines for water quality.
Signs of Trouble: Decreased flow, bad odors, and positive test results are red flags.
Cleaning Methods: Mechanical and chemical methods each have their merits; often, a combination is most effective.
Choosing a Contractor: Look for experience, cost-effectiveness, and local expertise.
🔧 Ready for a Water System Revamp?
Upgrade your water quality and system performance with Kocher's Water Pumps & Tanks Inc. Contact us for top-tier well cleaning in the Lehigh Valley area – your water deserves the best! 🌟