Constant Pressure Well Pumps in Lehigh Valley, PA

Lehigh Valley's Solution to Fluctuating Water Pressure
Are fluctuating water pressures a daily nuisance in your Lehigh Valley home? Kocher's Water Pumps & Tanks Inc. introduces the perfect solution: high-efficiency constant pressure well pumps.
🛠️ Encounter Consistent Water Pressure Every Day – Call us at 610-837-8226 or Contact us via our Website!
Service Area: Constant Pressure Well Pump Services in Lehigh Valley, PA, and Nearby Communities
At Kocher's Water Pumps & Tanks Inc., we are dedicated to providing top-tier constant pressure well pump solutions throughout Lehigh Valley, PA, and its neighboring communities. Our service extends to a wide array of areas, including Effort, Bangor, Nazareth, Saylorsburg, Mount Bethel, New Tripoli, Hellertown, Williams Township, Allentown, Bethlehem, Easton, Brodheadsville, Schnecksville, Quakertown, Kutztown, Pocono, Stroudsburg, Lehighton, Wind Gap, and other nearby locations. We're committed to enhancing your water supply experience with our expert services, ensuring you have access to steady and reliable water pressure wherever you are in the region.
Why Opt for Constant Pressure Well Pumps?
End to Sudden Pressure Drops: Say goodbye to unexpected water temperature changes during showers.
Energy Efficiency: Our pumps use variable speed technology, optimizing energy use and reducing bills.
Compact Design: Enjoy more space with smaller pressure tanks without compromising on water pressure.
Eco-Friendly: Emphasizing sustainability, these systems conserve water and energy, contributing to a greener environment.
Kocher's Water Pumps & Tanks Inc.: Your Partner in Water Solutions
🛠️ Diverse Range of Pumps: We offer an array of pumps, including constant-pressure and submersible models, installed with precision and care.
⏰ Reliable Service: Our dedicated team ensures that every resident in Lehigh Valley and the Pocono region has consistent access to water.
💧 Comprehensive Solutions: From installation to maintenance, we address all aspects of water supply systems.
"*" indicates required fields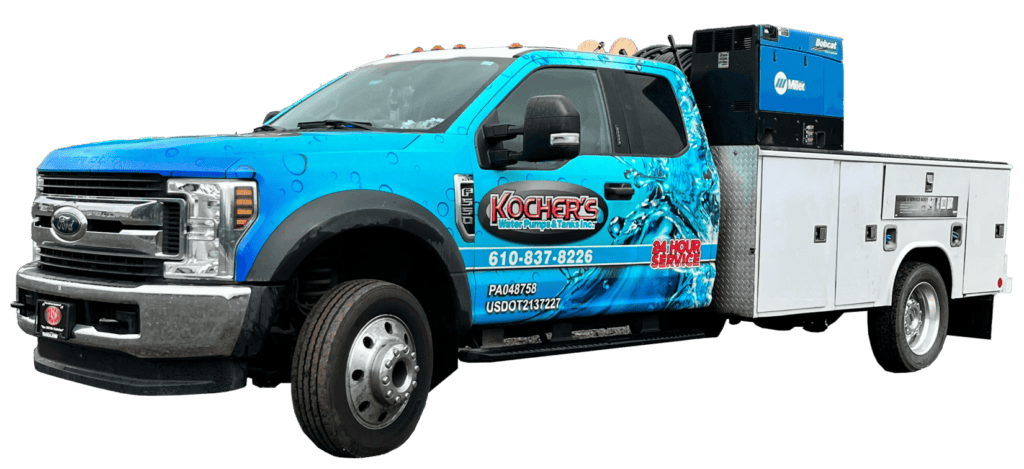 Leading Pump Services and Products: Transforming Everyday Living with Kocher Geo Well Drilling
Are you tired of fluctuating water pressure disrupting your daily routines? Kocher's Water Pumps & Tanks Inc. is here to change that.
Key Offerings from Kocher's Water Pumps & Tanks Inc.
Innovative Pumps:
State-of-the-art constant-pressure well pumps equipped with features like variable speed controllers and submersible designs.
Personalized Services:
Whether upgrading an existing pump or installing a new system, their team offers tailored solutions.
Expert Guidance:
A team of professionals ready to guide you at every step, ensuring the best fit for your needs.
More Than Just Products:
With Kocher's Water Pumps & Tanks Inc., you're investing in a service that values your satisfaction and well-being.
With Kocher's Water Pumps & Tanks Inc, you can experience the comfort and efficiency of constant water pressure in your life.
The Enhanced Mechanism Behind Constant Pressure Well Pumps
Standard System vs. Constant Pressure Systems
Traditional well systems often suffer from fluctuating pressure, but our constant pressure systems maintain a steady flow. In standard systems, the pump activates only when pressure significantly drops, leading to noticeable variances in water pressure.
Innovative Technology in Constant Pressure Systems
Our systems utilize advanced technology for optimal performance:
Pressure Sensor: These sensors promptly detect changes in water demand. When the pressure begins to drop, such as when a tap is opened, the sensor signals the pump to adjust, ensuring consistent water pressure.
Variable-Speed Motor: Central to the constant pressure system, this motor adapts its speed to match water usage, maintaining steady pressure even when multiple outlets are in use.
Efficient Submersible Pump Design: Our submersible pumps are designed for deep wells and respond effectively to varying water demands.
Responsive to Flow Demand Changes
As the flow demand changes, be it from a dishwasher running or a shower being used, the system promptly adjusts the motor speed. This adaptability ensures that the pressure remains constant throughout, providing an uninterrupted water supply.
Contrast with Standard Systems
In a standard system, the pump only kicks in when the pressure tank's level drops to a predefined low. This often results in sudden pressure drops and a less responsive system. However, with our constant pressure system, these issues are a thing of the past.
Seamless Adaptation to Household Needs
The constant pressure system's ability to adjust pump speed in response to real-time water usage means a more efficient and satisfying water experience. Whether expanding your home with additional bathrooms or requiring consistent water flow for gardening, our system adapts effortlessly to your evolving needs.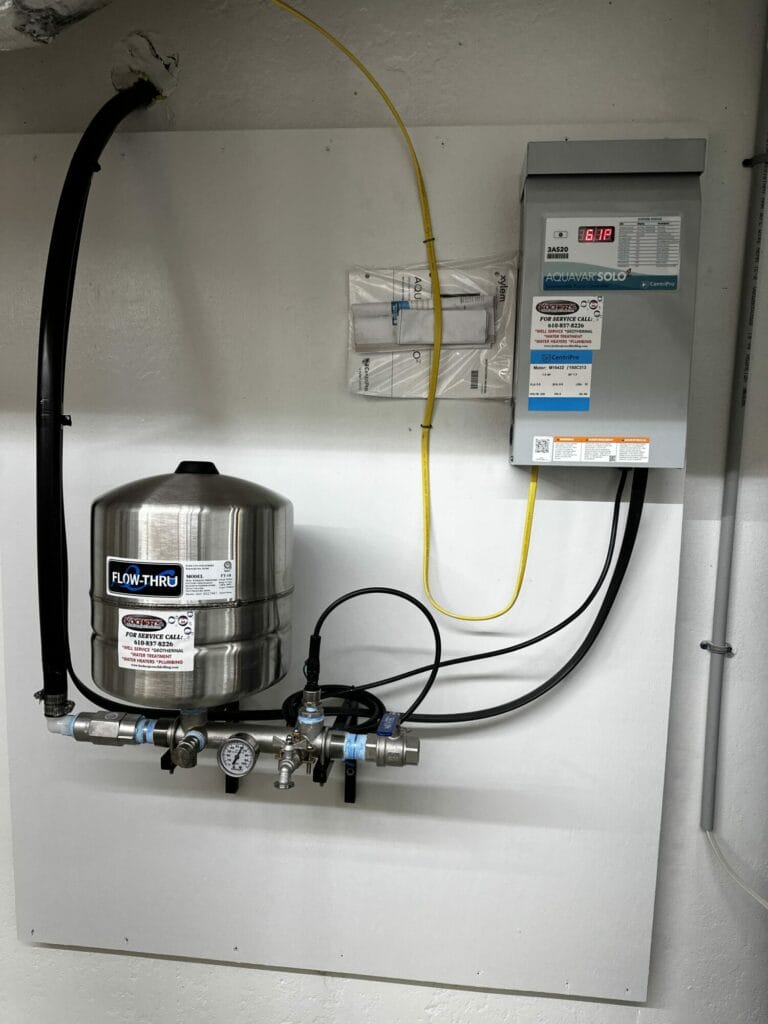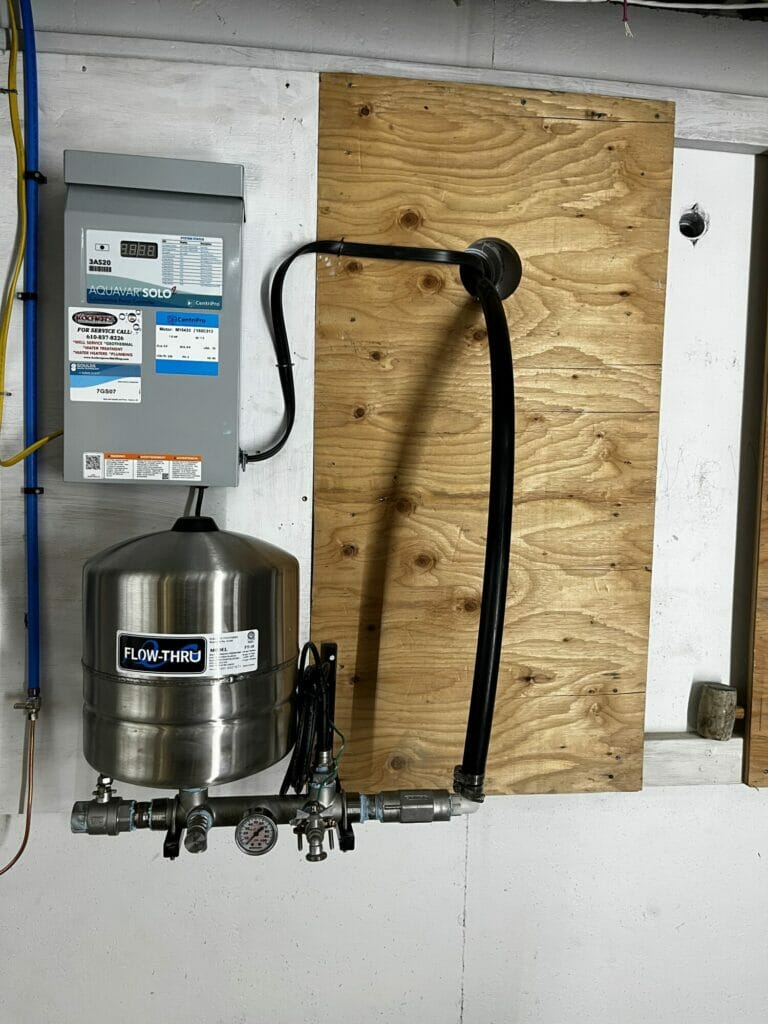 Environmental Benefits of Constant Pressure Pumps
Reduced Energy Consumption: These pumps are efficient and environmentally responsible, adjusting to real-time water needs.
Water Conservation: Precise pressure control means less water wastage, aligning with sustainable practices.
Debunking Myths and Embracing Practicality
User-Friendly: Contrary to misconceptions, these systems are simple to operate and can be integrated into existing setups.
Versatile Applications: They're ideal for homes with varying water demands and for both private and public water systems.
Constant Pressure Well Pumps: The Future of Efficient Water Supply
Kocher's Water Pumps & Tanks Inc. is revolutionizing water supply systems. Our well pumps are expertly installed and maintained by experienced technicians, deliver steady water pressure, and champion energy efficiency and environmental sustainability. These innovative systems intelligently respond to varying water demands, ensuring optimal performance in every aspect of your home's water usage.
🛠️ Ready to Upgrade Your Water Experience with Expert Technology? Call us at 610-837-8226 and Meet the Future of Water Supply! 🛠️