Well Pump Repair Services in Lehigh Valley, PA

The Importance of Well Pump Repair
Imagine waking up one morning to find no water coming from your taps. It's a nightmare scenario that can become a reality if your well pump fails.
📞 If you're facing this issue and need immediate assistance, don't hesitate—call Kocher's Water Pumps & Tanks now for 24-hour emergency service in the Lehigh Valley and Pocono area. Click here to contact via our website or call us now at 610-837-8226.
For those who have a bit more time and are interested in understanding how to prevent such emergencies or what goes into fixing them, this guide is for you. We'll delve into the intricacies of well pump repair and why it's crucial for maintaining a reliable water supply in your home.
What You'll Learn
Understanding your well pump
The process of well pump repair
Factors influencing repair costs
Choosing the right repair service
Understanding Your Well Pump
A well pump is the heart of your home's water system, pulling water from an underground source and supplying it to your home. There are two main types of well pumps:
Jet Pumps: Located above ground, these pumps use suction to draw water.
Submersible Pumps: These are placed underground and push water to the surface.
If you notice signs like decreased water pressure, dirty water, or high electricity bills, it's time to contact Kocher Geo-Well Drilling for professional well pump repair.
The Process of Well Pump Repair
At Kocher's, we prioritize your well pump's performance. Starting with a thorough inspection, we then expertly address any issues, ensuring system longevity.
Initial Inspection. The first step in well pump repair involves a comprehensive inspection to identify the issue. This includes checking the pressure tank, a crucial component for the well pump system's operation.
Repair and Replacement. Once the problem is identified, our certified technicians use advanced tools to repair or replace faulty parts, ensuring the pump is installed correctly and safely.
"*" indicates required fields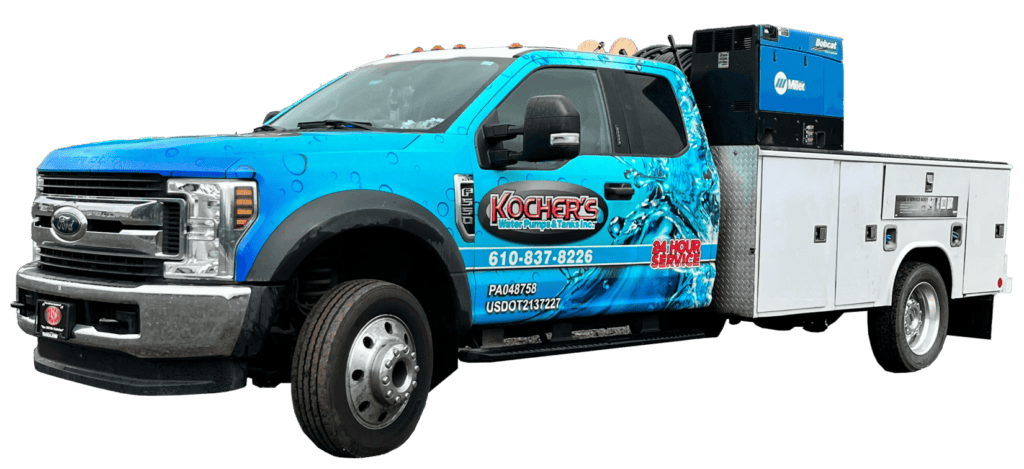 Expertise in Different Types of Well Pumps
Our team is well-versed in handling various types of well pumps, including jet and submersible pumps. We understand the importance of:
Maintaining a clean water supply
Addressing issues like low water pressure
Offering solutions for hard water problems
Addressing Plumbing Issue
Our team is highly skilled in identifying and resolving a variety of well pump problems, from low water pressure to dirty water. We understand the importance of maintaining a clean water supply and addressing issues like fluctuating water pressure and hard water problems.
When the Problem Lies in the Plumbing
Sometimes, the issue might not be with the well pump but with the plumbing system. Our certified technicians are equipped to handle such plumbing issues, ensuring that your entire water system, from the pressure tank to the faucets, functions optimally.
Free Estimate for Plumbing Repairs
We offer a free estimate for all our repair services, including plumbing issues. Don't hesitate to contact us if you suspect that the problem lies in your home's plumbing rather than the well pump.
Regular Maintenance and Service
Preventive Measures: Why Regular Pump Services are Crucial
Prevention is indeed better than cure. Regular pump services can dramatically extend your pump's lifespan. Our maintenance services include thorough inspections to check for potential leaks and ensure the pressure switch functions correctly.
Keeping Your Water Clean
Part of our regular maintenance service involves cleaning the pump to remove any bacteria or other contaminants that could affect water quality. This is especially important for submersible pumps, which are more prone to bacterial buildup.
Comprehensive Solutions for Customers
Your One-Stop Shop for Well Pump Services
Whether you're dealing with a faulty well pump or you need a complete well pump replacement, we've got you covered. We offer a range of services, from pump installation to pump repairs, ensuring a steady stream of water in your home.
Providing Reliable Services Across Central Pennsylvania
We serve homeowners across Montgomery County, PA, and the greater Lehigh Valley area, offering reliable and energy-efficient solutions for all your well pump needs. Don't hesitate to schedule a service with us; our team is ready to assist you.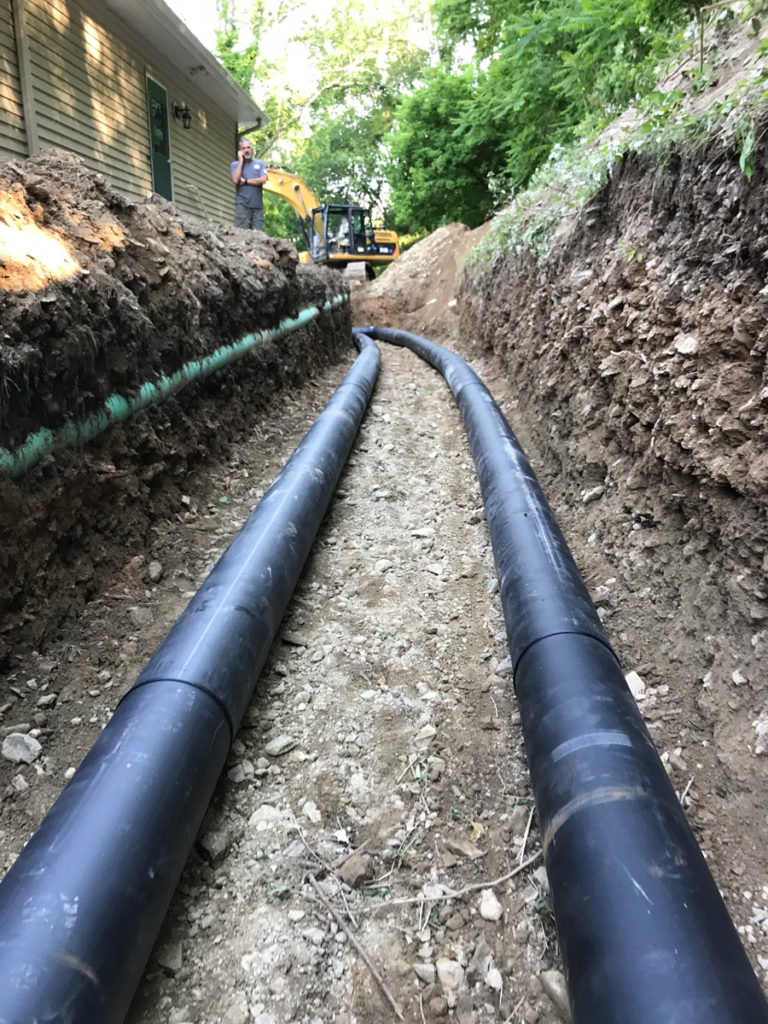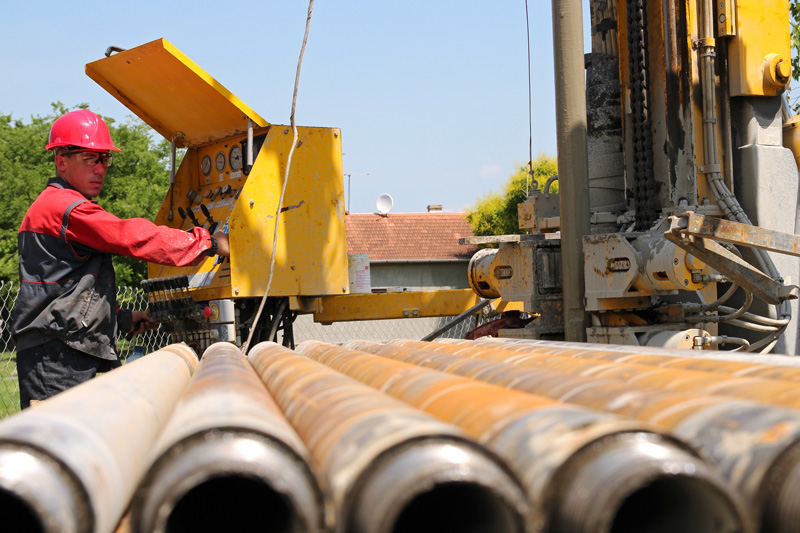 Factors Influencing Cost
The cost of well pump repair can vary widely depending on several factors. These include the type of well pump you have, whether it's a jet pump or a submersible pump, the specific pump issues you're facing, and the quality of the replacement parts needed. If your well pump system is older, you might face higher costs due to the potential need for more extensive repairs or replacement services.
Importance of Getting Estimates
It's crucial to get a thorough inspection and cost estimates from professional well pump services like Kocher Geo-Well Drilling. This will give you a clearer understanding of the cost involved and whether you might need a new well pump or can get by with some well pump repairs.
Choosing a Well Pump Services
Experience and Expertise
When it comes to well pump repairs or pump installation, experience matters. Choose a well pump service provider with a proven track record and skilled technicians who are familiar with major brands and types of well pumps, including jet pumps and submersible pumps.
Licensing and Certification
Always ensure that the well pump services you opt for are licensed and certified. This guarantees that they meet industry standards and are equipped to handle a variety of pump issues, from pump failure to pump breaks.
Range of Services
A good well pump service provider will offer a wide range of services, from pump repairs to pump installation and well pump replacement. This ensures that whatever the issue with your existing well pump, they can handle it.
Customer Reviews and References
Before making your final decision, check customer reviews and testimonials to gauge the quality of service. This can provide valuable insights into how the company handles pump failures, pump repairs, and pump installations, ensuring that your needs are met.
Conclusion: Act Now for a Reliable Water Supply
A malfunctioning well pump can disrupt your life. Recognize the signs and act promptly. Choose a reliable and experienced service provider like Kocher Geo-Well Drilling for timely and efficient repairs.
Don't wait for a crisis to strike. Contact Kocher's today and ensure a reliable water supply for your home.
Support
Got an emergency? Call us now at 610-837-8226.
Service Area
Our extensive service area embraces several regions, including Effort, Bangor, Nazareth, Saylorsburg, Mount Bethel, New Tripoli, Hellertown, Williams Township, Allentown, Bethlehem, Easton, Brodheadsville, Schnecksville, Quakertown, Kutztown, Pocono, Stroudsburg, Lehighton, Wind Gap, and the entire Lehigh Valley area. We are also proud to serve all surrounding areas.